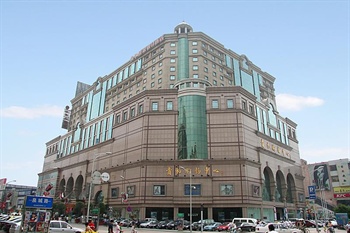 The InterContinental Jinan City Center is an ideal choice for travelers who want to take in the sights and sounds of Jinan.
With Jinan Railway Station just 5km away and Yaoqiang International Airport only 31km away, transportation is very convenient. Famous local attractions Baotu Spring and Daming Lake Scenic Spot, can both be reached with a short walk.
This hotel makes a great place to kick back and relax after a long day of sightseeing. Airport pickup can be arranged by the hotel upon request.
If you are looking for a convenient place to stay, our guests have told us that this location is excellent. For guests traveling with families, this hotel is consistently one of the most popular choices. This hotel is one of the most popular choices in Jinan.